The Oldham family has been in the involved in the building construction business in Queensland for over 30 years.
Meet our team
Connor Oldham
Construction Manager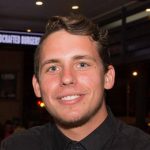 8 years in the industry. Qualified as a Carpenter, Connor is experienced in frames, fix outs, cladding, roofing, fencing, decking, plastering and concreting.
Connor also specialises in estimating and administration of contracts for customers. He will be the person that will deal with local authorities and Phoenix Homes Queensland partner companies to ensure the work is of the highest quality standard.
Connor is currently active in car rallying driving a Mazda 323 Familia 4WD. Recently he secured the 2020 Inmate Motorsports Queensland Clubman Rally Championship.
Contact Connor on connor@phoenixhomesqld.com.au
Darcy Oldham
General Manager
Confident, hardworking and motivated, Darcy has accumulated over 30 years working within the residential building industry.
Darcy has key skills in:
Construction Project Management – Specialising in Residential and Light Commercial Building and Construction
Queensland Licensed Builder – Low rise
Veritable track record for the successful completion of projects through coordinating trades, developing partnerships, building rapport with architects, engineers, local officials, vendors and clients whilst maintaining effective costs.
Versed in all areas of residential building construction, including; contract negotiations, project estimating, overcoming impending design problems, document preparation, building code and regulations, material purchasing, site management and obtaining the certificate of occupancy.
Posses a 100% Clean Building Record with the QBCC and has clients over a 30 year career.
Karen Oldham BBus
Administration Manager
Karen has had over 30 years experience in accounts and administrative systems in the Building and Construction industry in Queensland. She has also held numerous volunteer treasurer roles within sporting bodies and community groups in Queensland. This resulted in sound accounting practices been put in place.
Karen holds a Bachelor of Business from the University of Southern Queensland.